In the 2018 inaugural year of our Brews from the Sun competition, over 9,200 people voted to choose the America's best solar brewery from among 41 competitors.
With 2,089 votes, Mudshark Brewery of Arizona was our winner. Runners up were Legal Remedy Brewing of South Carolina (1,764 votes) and Flathead Lake Brewing Company of Montana (771 votes).
Winner: Mudshark Brewery of Arizona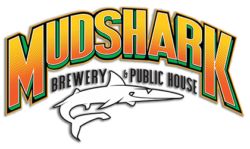 Mudshark's owners, Scott and Tina Stocking, have made sustainability central to their business model, starting with solar energy. They started with a PV system that they estimate will save the brewery $700/month on their electric bill, and plan to follow up with a solar hot water system and possibly an on-site greenhouse.
Being a part of the Brews from the Sun competition has been a lot of fun! It has given our entire company, from our sales team, servers, bartenders, management and brewers the opportunity to engage with our customers on our sustainability efforts. We have been able to spread the word and encourage others to join us in going solar!

Solar energy is one of Arizona's most prevalent natural resources, and Mudshark utilizes the power of the sun to help brew delicious hand crafted beers. Most of the daily brewing operations are powered directly from solar energy. Along with solar, Mudshark has taken other steps towards becoming a green brewery by donating spent grain to local farmers, switching from propane to natural gas, and instituting a water conservation plan which will take action in the upcoming year.
1st Runner Up: Legal Remedy Brewing Company of South Carolina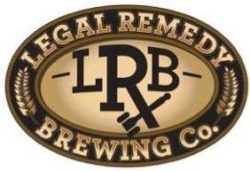 We started this brewery with the goal to be as green as possible. We reduce waste any way we can, from outsourcing spent grain to local farms to using compostable materials in our restaurant. Collecting solar energy is just one more way we try to reduce our impact on the environment. The tax incentives and free electricity are an added bonus.

Our beer production costs are significantly reduced by the use of solar power and our solar arrays are aesthetically designed to provide partial shade to our beer garden, voted one of the best local places to enjoy a beer outside! Many of our patrons don't even notice they are sitting under the very source of power that made their beer.
Visit Legal Remedy Brewing Company →
2nd Runner Up: Flathead Lake Brewing Company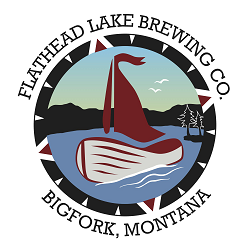 Great beer calls for quality ingredients and quality ingredients require a healthy environment. So it should follow that sustainable brewing makes better beer, right? Well, we're putting that theory to test and we think it's working. The sun is not just for fun; and our solar collectors on our roof soak up rays and heat our water while producing quality ales. Being sustainable is not a choice for us at FLBC. We believe it is our responsibility.
Visit Flathead Lake Brewing Company →
Full voting results from 2018
| Brewery name | State | Votes |
| --- | --- | --- |
| Mudshark Brewery | Arizona | 2089 |
| Legal Remedy Brewing Company | South Carolina | 1764 |
| Flathead Lake Brewing Company | Montana | 771 |
| Maui Brewing Company | Hawaii | 511 |
| Highland Brewing Company | North Carolina | 351 |
| Right Proper Brewing Company | Washington DC | 250 |
| Birdsong Brewing Co. | North Carolina | 249 |
| Two Goats Brewing | New York | 215 |
| River Horse Brewing Company | New Jersey | 205 |
| Jackie O's Brewery | Ohio | 193 |
| Stone Brewing | California | 187 |
| Throwback Brewery | New Hampshire | 179 |
| Wise Man Brewing | North Carolina | 178 |
| Swamp Head Brewery | Florida | 156 |
| Shaidzon Beer Company | Rhode Island | 151 |
| Flying Goose Brew Pub & Grille | New Hampshire | 129 |
| Red Lodge Ales Brewing Company | Montana | 110 |
| Maine Beer Company | Maine | 92 |
| HooDoo Brewing Company | Alaska | 92 |
| Texas Beer Company | Texas | 92 |
| Ale Asylum | Wisconsin | 92 |
| Offshore Ale Co. | Massachusetts | 72 |
| Worthy Brewing | Oregon | 70 |
| Abita Brewing Company | Louisiana | 69 |
| Brewery Vivant | Michigan | 63 |
| Urban Chestnut Brewing Company | Missouri | 61 |
| Central Waters Brewing Company | Wisconsin | 60 |
| Rising Silo Brewery | Virginia | 49 |
| Hale's Ales | Washington | 46 |
| Indeed Brewing Company | Minnesota | 42 |
| Atlas Brew Works | Washington DC | 37 |
| Innovation Brewing Company | North Carolina | 36 |
| Moonraker Brewing | California | 27 |
| Bear Republic Brewing Company | California | 26 |
| Devil's Kettle Brewing Company | Ohio | 24 |
| Discretion Brewing | California | 21 |
| Northampton Brewery | Massachusetts | 17 |
| Odell Brewing | Colorado | 13 |
| Bitter Root Brewing | Montana | 3 |
| Big Thorn Farm & Brewery | Illinois | 3 |
| North Fork Brewery | Washington | 2 |